Latest episodes:
Ben Vaughn Part 1 – Ben Vaughn, rock and roll star and DJ.. known throughout Pennsylvania, New Jersey, Delaware Tri-state area and parts of New York.  A fixture around these parts for a very long time. Listeners of NPR radio stations across the country can listen to his show, "The Many Moods of Ben Vaughn"


Dave Kanyan – Is NOT a musician; nevertheless, I still consider him a road warrior… He's a truck driver and fellow podcaster. His podcast is called "Dumbing it Down With Dave". He's dubbed it the "fastest podcast on Earth because he records his show while driving on the interstate in his 2008 Kia Rio or his Dodge Caravan at speeds up to 85 mph.
Dave Kanyan Show Notes
Watch the full episode on Youtube!
Henry Phillips – The Highway Man. After reading a review of Henry Phillips by reviewer and music critic Jonathan Widran in Music Connection Magazine, I decided to track Henry down and invited him to perform at the 'Sweep. After that, we started hanging out and I reconnected with him for this fun episode. Despite the current quarantine… please ENJOY! Full Show Notes
Kendal Conrad – A country singer/songwriter/recording artist from outside of Philadelphia Pennsylvania. She has shared the stage and opened for the likes of Blake Shelton, Charlie Daniels Band, Chris Lane, Trace Adkins, Phil Vassar and many others and even sang a duet live onstage with Keith Urban. Full Show Notes
Andrea Nardello – Philly's Andrea Nardello has been compared to Melissa Etheridge, Shawn Colvin, Sheryl Crow and Brandi Carlisle. Influences in folk, rock & pop. Nardello recently won a contest and sang with Brandi Carlile at Carlile's all women's festival in Mexico. Also won Philadelphia Songwriter's Project Contest and the Tri-State Indie's "Acoustic Artist Of The Year."
Full Show Notes
---
---
Tales of the Road Warriors
A music talk podcast that explores the world through conversations with entertainers, musicians … guitarists, bass players, keyboardists, managers, roadies, recording engineers and people who make a living on stage and behind the scenes. Hosted by Hal in Philly (Hal Aaron Cohen).
If you have a tale to tell, we should talk.
If you spend (or have spent) a good part of your life on the road, in hotels, motels, performing in venues of any size, toured with a band, travel the country doing house concerts, play local gigs from tribute bands, cover bands, back up  bands, one-man-bands…
Let me know if you have a concert or a new project to promote, I'll try to schedule the podcast release date to coincide with your event.
Please call (818) 730-3600 and let's set up a date and time for a Skype, Facebook or Face Time interview. You can also send a message through the form in the sidebar or contact page.  This is going to be great. I promise!
Don't forget to sign up for the TotRW News!
In Philly
---
TotRW MERCH!
NOTE: Some of these links are affiliate links. This does not affect the price and I use and endorse these products and services myself. I may make a small commission from the sale which enables me to keep the podcast going!

Tales of the Road Warriors Coffee Mug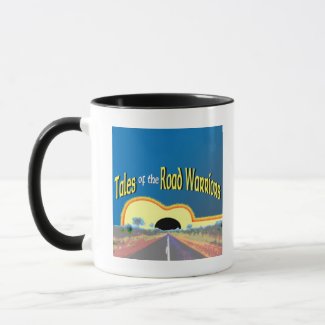 I'm Going For a Drive Coffee Mug
Yes, it's here! If you like the I'm Going For A Drive outro at the end of each episode, then you'll enjoy bringing your favorite hot beverage from the I'm Going For a Drive TRAVEL Mug  or Tales of the Road Warriors coffee mug!